Walking with children: when, how and where?
01 Apr 2021
Holidays with the family are an opportunity to spend days outdoors, get out of an increasingly hectic daily routine and grow together. Planning a family trek requires a meticulous search for the right and safest route, but with these simple tips you can experience the magic of walking with your family in all serenity.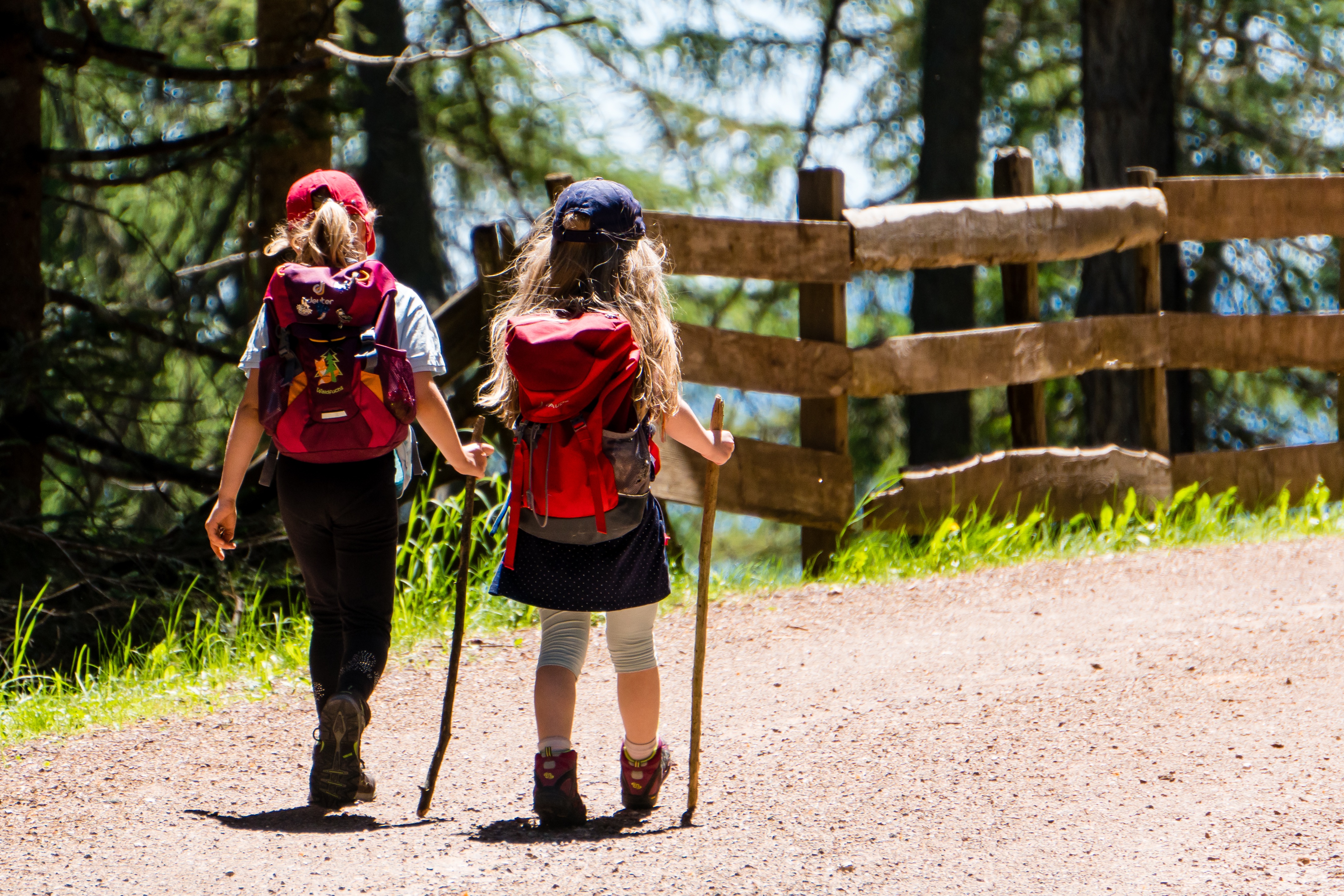 Children on the move: a good idea?
Nature is the most important reason why you should take your children on an active trip:it puts you in a good mood and sooths body and soul.
Walking outside is in the very nature of any human being, an ancestral activity that urbanization has made superfluous- but that we should not give up. Trekking becomes an opportunity to instill in your children an interest that is away from any screen or virtual reality. At the sametime,it helps burn calories, improve the immune system, buildmuscles, and develop the ability to solve problems. In short, two (and many more) birds with one stone!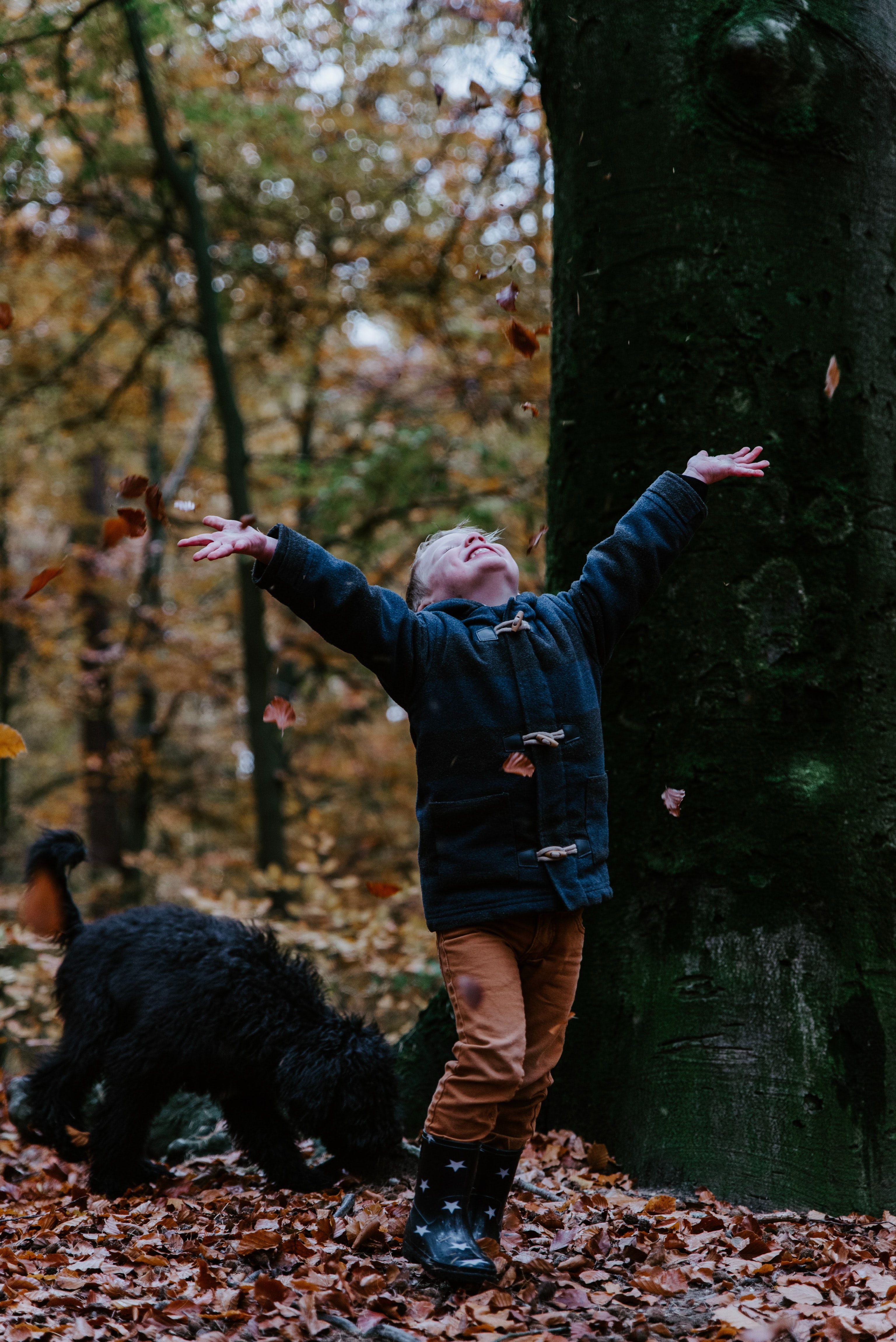 How to

engage

children during a walk

?
Engaging children in trekking may seem hard, but there are many ways to ease the task. Focusing your children's attention on what you are experiencing, making it memorable, epic, and adventurous will make it first a stimulating activity, and then possibly a real passion.
Try offering your child the opportunity to bring their own backpack with water and snacks .an irrelevant weight that makes him feel like he's an integral part of the excursion - or set a specific destination to reach: a fresh water spring, an ancient building, a mysterious place to find will enhance the natural spirit of adventure of children.  
At what age

should you

take children on the road?
The sooner you start, the better. The love for nature has no age, and more and more parents walk with baby carriers of all shapes and colors, enjoying nature with their little explorers.! As soon as they start walking, try and engage them in short and easy walks. Clearly,the paths easy enough to be walked with a child between 3 and 10 may be boring for you, but it is only a matter of time. Starting from 10 years old, children become more autonomous and can face more challenging walks.
Is it safe?
The answer is very simple: walking with children is safe if you remain vigilant and have designed the tripin detail. While the length and difficulty of an itinerary can be gradual and follow the growth of children, planning is a fundamental aspect to be taken care of in advance,considering all possible unforeseen events.
Water, snacks and a first aid kit will therefore be the first things to put in your backpack. Always notify someone of your plans and report where you will go, when you plan to return and how to track yourself down.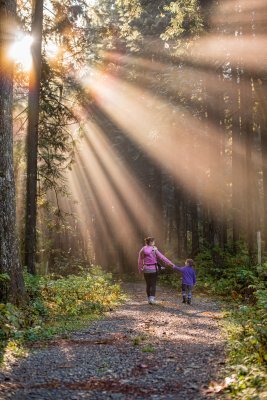 How to make the journey safe and engaging
Guide, Guru, hero. For your children you are the expert and the guide to follow on the adventure, one more reason to be well prepared. With a good eye to detail, you will be able to turn any walk into an epic and unforgettable experience.
A waterfall, a lake, some archaeological ruins can be ideal destinations to stimulate the curiosity and desire for adventure of young explorers.
Study the route, the animals and plants that inhabit the places you will visit, any possible danger (poisonous plants, wild animals). If this is the first excursion for you as well as them, you should rely on an experienced hiker.
A walking trip is both a fun experienceandan opportunity for growth: it can helpteach your children the rules of the roadand the ground rulesto stay safe during an excursion, such as requesting and reporting help.
Trekking equipment: what to buy

?
Together with the excursion, the equipment for your child also proves to be a tool to stimulate interest in the activity itself. A new water bottle or a whistle immediately create interest in their use "in the field", create affection and a sense of belonging to them and stimulate curiosity towards trekking equipment.
There are several accessories made specifically for children and very useful especially for the little ones. As for backpacks or tents, however, we suggestyou have a more long-term vision and prefer sizes and cost ranges that will still be useful as your child grows.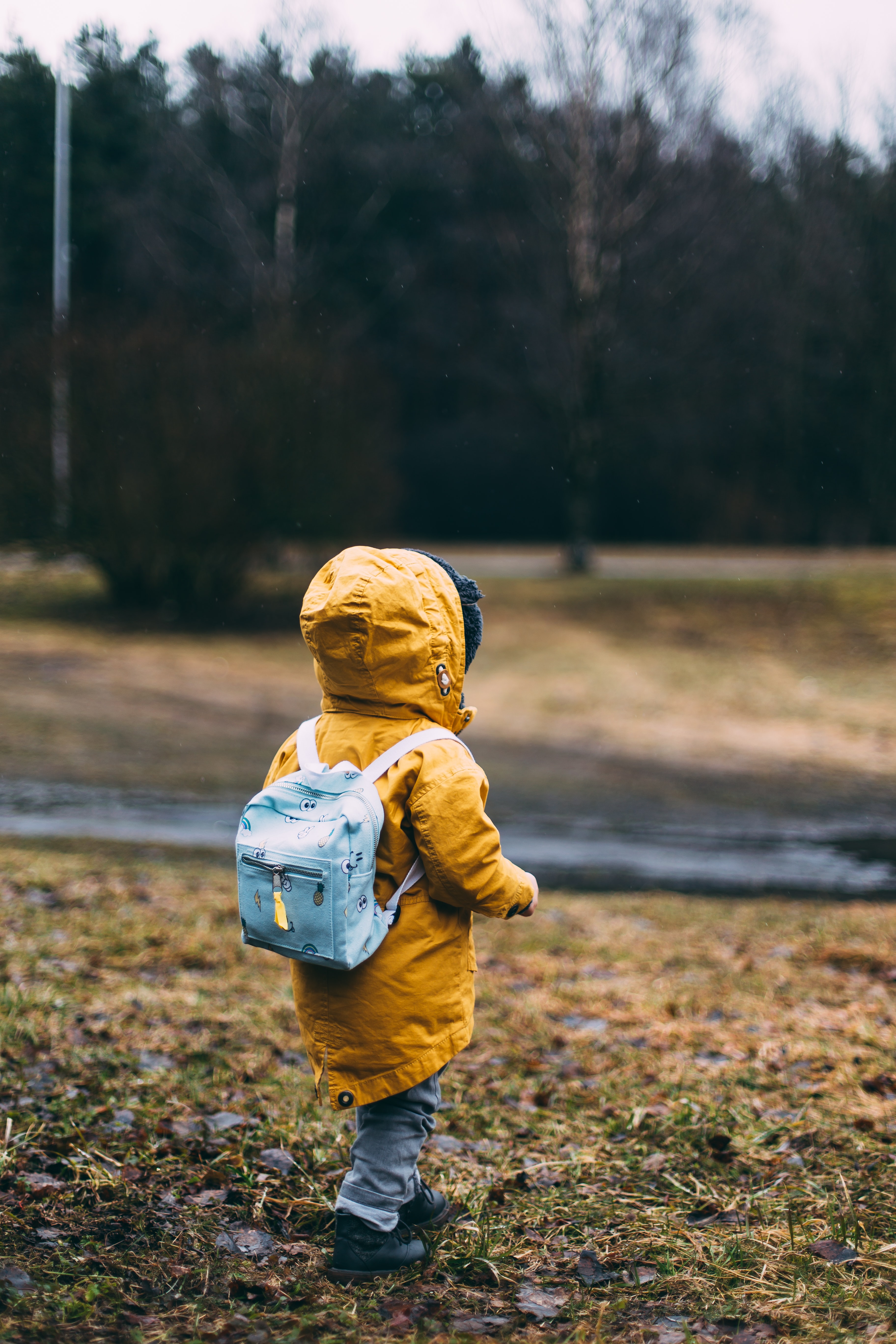 Trekking backpack:

yes

or no?
Yes – but some common sense is needed. Wearing a backpack will make your children feel at the center of the adventure, but load must not tire or weigh them down.
Ask them how they feel with the backpack on. You could, for example, start from the empty backpack, and after checking how they feel, let them carry their own water bottle - inspiring them towards a first symbolic search for independence.
Where to start?
Up to 10 years we recommend you choose short, plain, and well-known routes. It can be parks of modest size, areas where they can observe the flora and fauna, short hikes.
How much can children walk?
There is no exact mileage to act as a limit, it depends on the child's age, physical predisposition, and enthusiasm. Walking is a pleasant activity, so they should not be led to exhaustion – which could easily turn intothem being irritable and whiny.
While an adult has awareness of their limitations (and still sometimes under or overestimate himself) you can't know for sure what your child's limits are until you test them on a hike.
One more reason to start from very short and simple routes!
`