Route
Arrive in Spoleto, check in at the hotel and then you'll be able to recite your favorite poem in the Roman theatre, let the simple beauty of the San Salvatore Basilica enchant you, or celebrate the beginning of your journey with a nice dinner: the local pride is the black truffle, to be enjoyed on a bruschetta, or powdered on an omelette.
Today's walk is quite challenging, but it is definitely worth it: you walk on well beaten paths along an extremely panoramic itinerary, passing an ancient water mill and the Franciscan Convent of Monteluco, immersed in the shady Umbrian woods.
Today you walk along the Nera river and through several enchanting hamlets: from Ferentillo (famous for its mummies!) to Arrone, surrounded by ancient stone walls and surmounted by an imposing castle. A really beautiful itinerary, accompanied by the view of the mountain peaks surrounding the cultivated fields like a crown.
Today's walk holds several surprises of rare beauty: from the typical hamlets of the Valnerina Valley to the Marmore waterfall, among the highest in Europe and immersed in a lovely natural park. And finally, the Pediluco Lake, source of awe and inspiration for artists and poets.
Another great panoramic walk though woods and secondary roads: among the great views you can enjoy the hamlet of Labro, with its medieval houses perched on a hill, and the rugged peaks of the Appennine Mountains.
Your final walk takes you in the North of Lazio, towards your final destination: along your way you find the village of Cantalice, developing vertically on the side of a hill, and the Sanctuary "della Foresta", where you can
immerse yourself in the peaceful atmosphere and admire the beautiful frescoes before heading to Rieti via transfer.
Our services end after breakfast, unless you have booked another service with us.
accommodation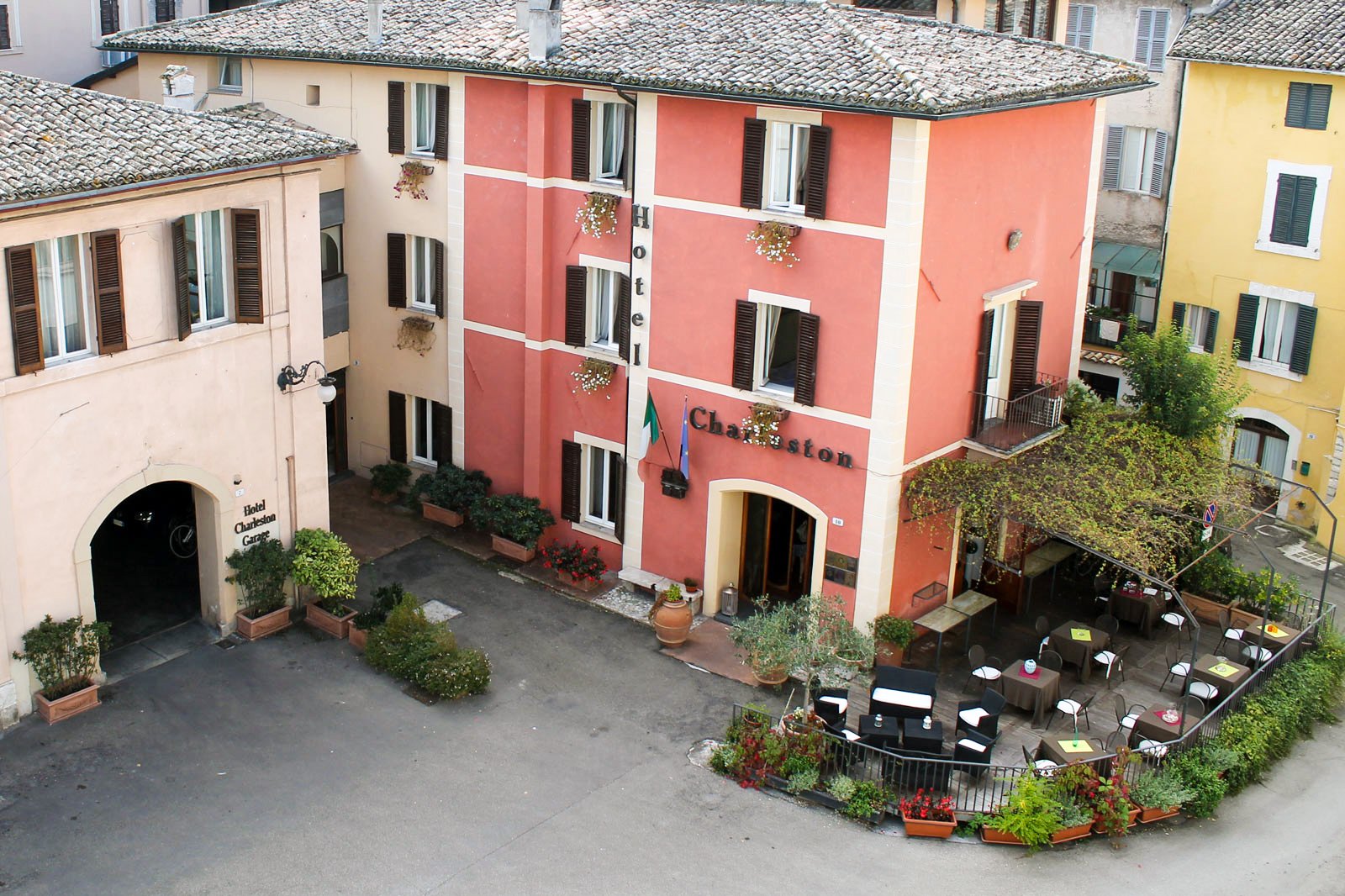 Hotel Charleston - Spoleto
Located in the historical town centre of Spoleto, this hotel features newly refurbished rooms with wooden beam celing. Free Wi-Fi, minibar, satellite TV. The breakfast is OK and personnel is kind and friendly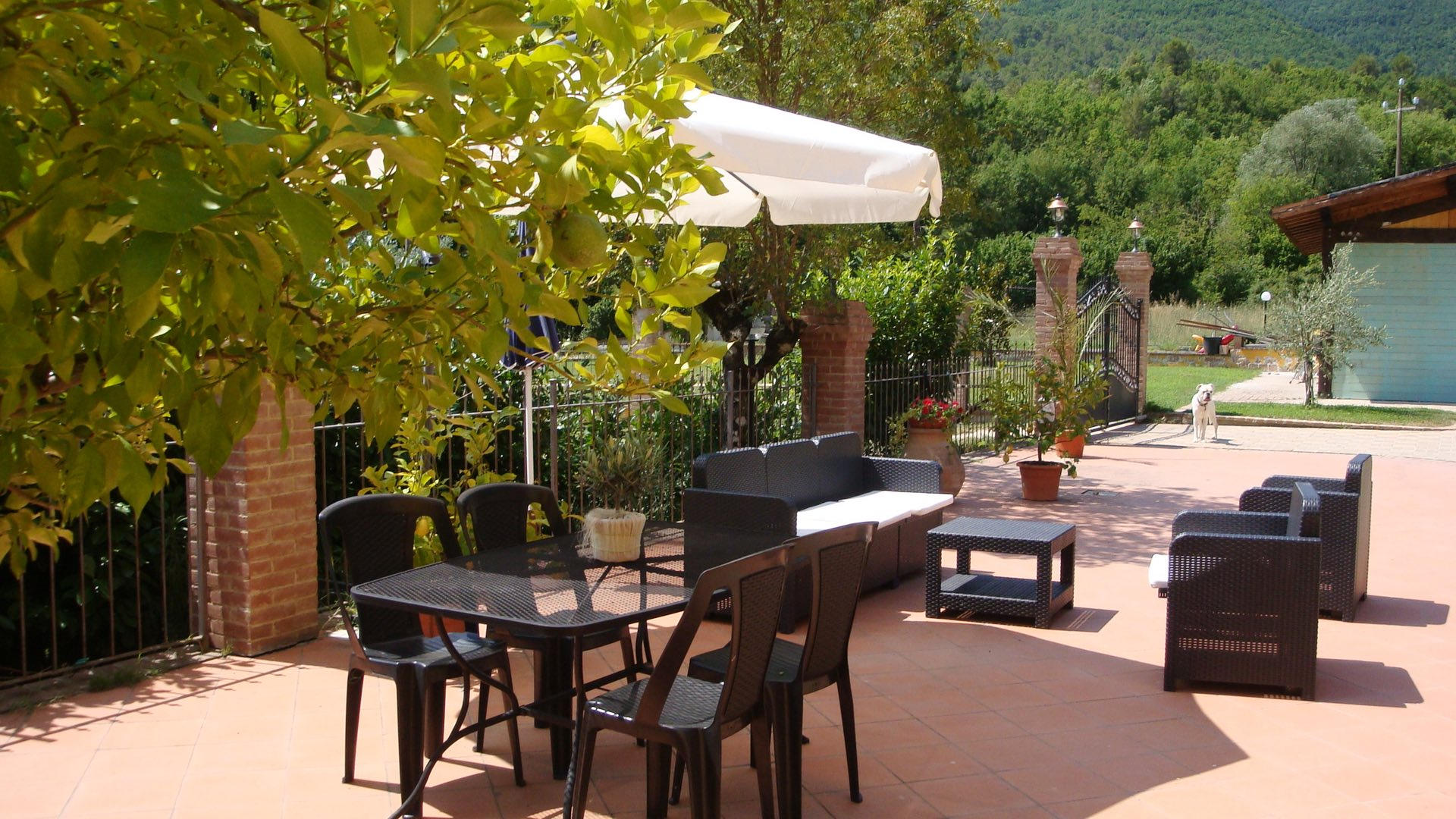 Casa Vacanze Il Ruscello - Ceselli
This structure is an ideal choice for anyone looking for quiet and tranquillity. Surrounded by a vast garden with a pool, Il Ruscello offers both rooms and apartments: they all are simply decorated but spacious. The restaurant offers a varied menu, with homebaked desserts.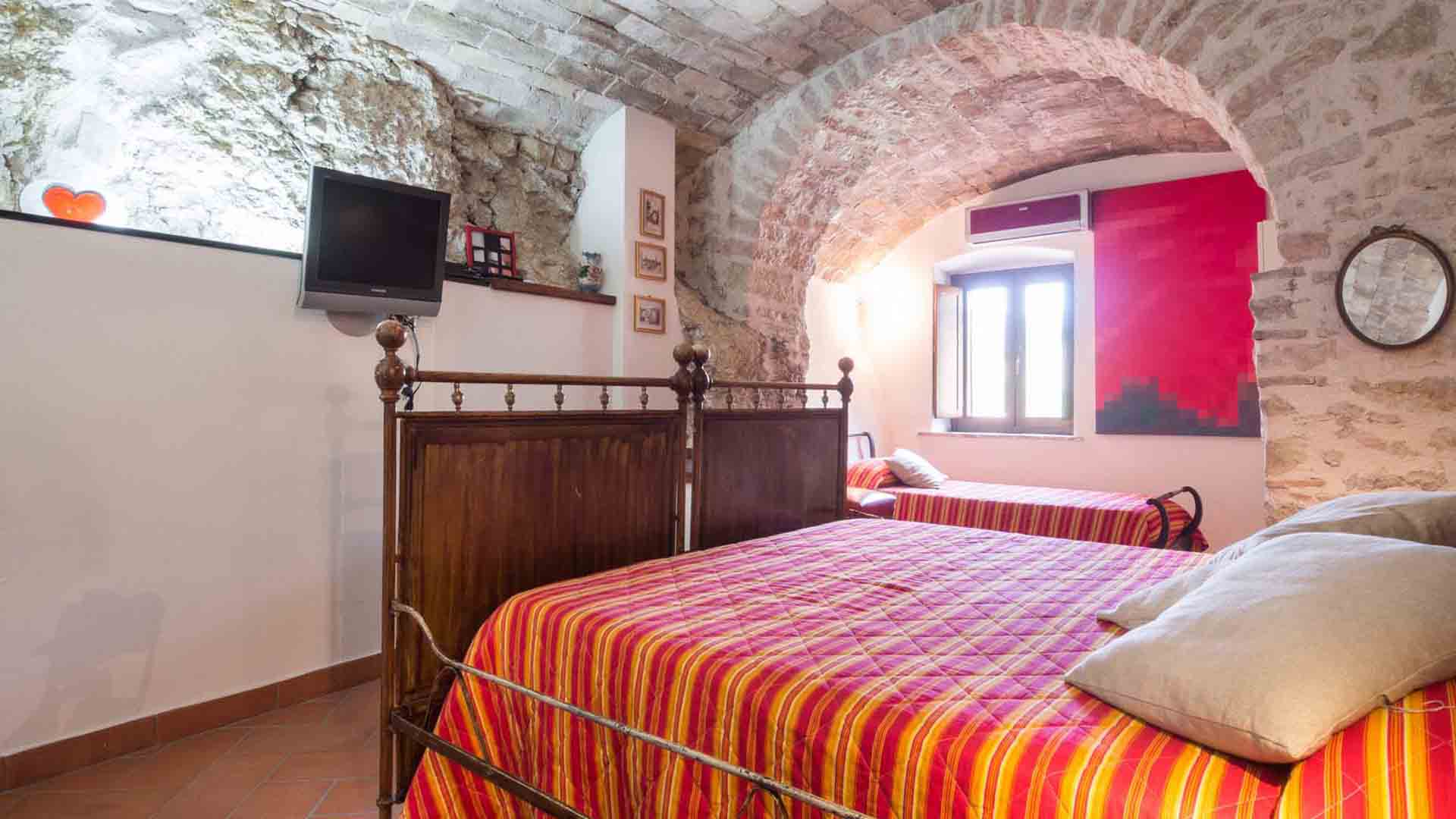 Casa Vacanze La Loggia sul Nera - Arrone
La Loggia sul Nera, right in the medieval heart of Arrone, features small apartments and rooms in a historical 19th Century building, with a view on the Nerina valley. The furniture in the common spaces is still the original one. Rooms are confortable and fresh, with a retrò flavour.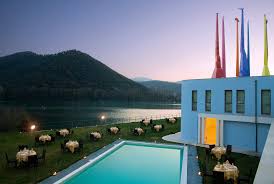 Hotel Ristorante Miralago - Piediluco
This modern looking hotel faces Piediluco Lake. Apart from a magnificent view, you will enjoy its simple, but functional and clean rooms. The hotel features a swimming pool, terrace, tv room. Big breakfast, friendly personnel.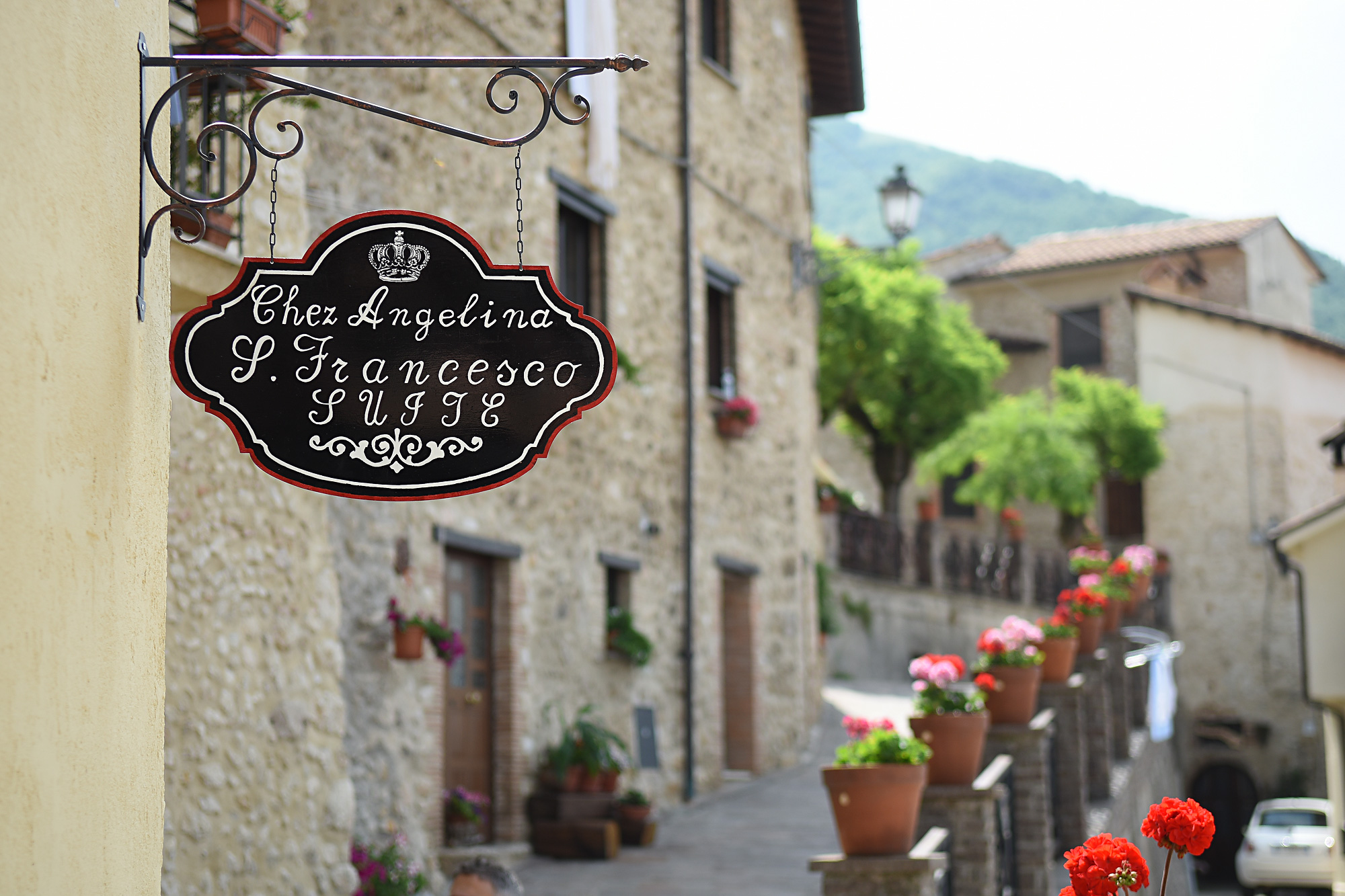 B&B San Francesco - Poggio Bustone
Located right in the town centre, this small structure has its familiar and cozy atmosphere. The interior has been refurbished recently but the building preserves its pleasnt rustic feel. Rich breakfast, moreover the same ownership has a wine shop just around the corner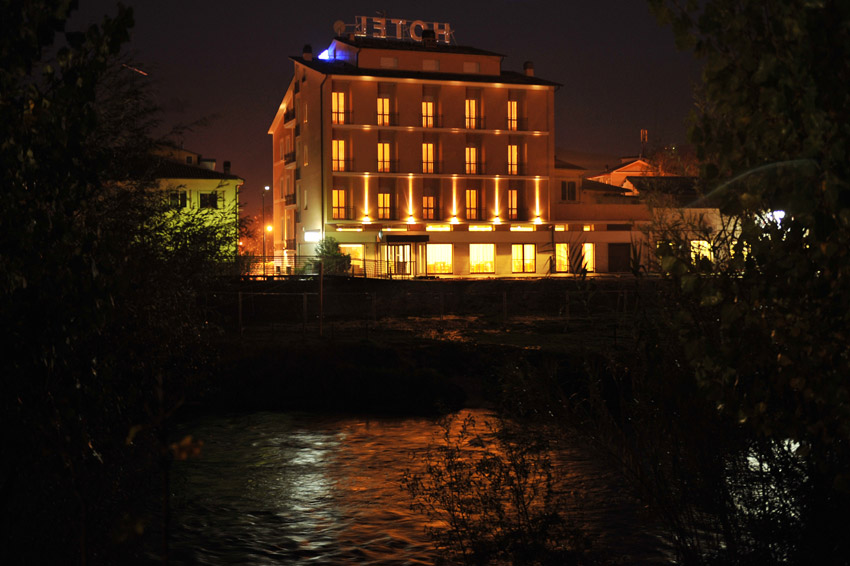 Hotel Cavour - Rieti
A four star hotel with a view on Rieti town centre and river Velino. Rooms are spacious enough and decorated with modern and colourful motifs, confortable baths. Various comfort services are available, such as satellite TV, Wi-Fi, gym.
practical info

Please note:
luggage delivery is guaranteed within 4 pm. If clients arrive at 2 pm, the luggage might be delivered after theri arrival.
Included
What is included
· Nights in double room in **/*** hotels , B&B and agriturismi with breakfast
. one dinner
· luggage transportation from hotel to hotel
. transfer Santuario Santa Maria della Foresta-Rieti (day 6)
· maps and detailed description of the itinerary
· Medical and luggage travel insurance
· 24h phone assistance
What is not included
. Transfers to the starting location and from the arriving location of the tour
· lunches and dinners, if not otherwise stated.
· visits and entrance fees - tips
· personal expense
· possible sojourn taxes
· everything that is not mentioned in the "What is included" section.
Optional Services
These services can be added to the ones included in the base price of the tour:
. Extra nights
· Single room supplement
· Half Board supplement
· Transfers to reach the starting location or to leave the arriving location of the tour, which will be quoted on request.
Is this trip for me?
Unfortunately, we have had to cancel the last days of our journey, in view of urgent family matters. It's a pity, but we are happy that we have been able to enjoy almost the entire tour. It was a wonderful and inspiring event. And, again, many thanks for your excellent support. It was good to know that you were always there, at the background. (Paul S., 2018)