Route
Arrive at your hotel in San Giuliano Terme, located 3,5 km from Pisa centre town, and settle in to your comfortable rooms.
Begin your day cycling through the inspiring countryside around Pisa, stopping for a visit to the grandiose Certosa of Calci monastery. It was founded in 1366 and houses a magnificent, renowned Natural History Museum. The second part of the day is spent in Pisa, visiting its many outstanding monuments.
Today's ride is very scenic and nearly all flat. The route follows the Serchio River to reach the charming town of Lucca. Once in Lucca, take your time to visit the wonderful city centre, ride along the imposing tree-lined perimeter walls and explore its splendid gardens, majestic bell tower and impressive Piazza Anfiteatro, a 2nd century Roman amphitheatre.
Today you cycle upstream along the Serchio River cycle path that takes you to the Lucchese foothills where there are many beautiful and famous palaces and gardens to be visited. Stop to admire the monumental gardens full of luxurious and extraordinary vegetation of Villa Reale and Villa Grabau before heading back towards town.
Today you with your bikes and luggage will be transferred to Altopascio where you start the ride through the Padule of Fucecchio nature reserve. This is one of the largest inland wetlands of Europe. Depending on the time of year the area will be wet or dry. Marvel at the delightful all-encompassing greenness and to spot some migratory birds enjoying a well-deserved rest on their way south why not leave the road and head into the vegetation. The day ride ends at a farm in the outskirts of the village of Vinci, where the famous inventor/artists Leonardo da Vinci came from.
Gain insight on the genius of Leonardo da Vinci as you explore his birthplace and the two remarkable, child friendly and hands –on museums dedicated to his inventions. Admire his original designs and inventions and ride up to the house where he was born, for some spectacular views and quintessential Tuscan scenery.
Today you can chose to either do a round tour near Vinci, to the village of Cerreto Guidi visiting its imposing Medici Palace/Villa. Or you can cycle to Empoli train station from where a 30 minutes train ride takes you into downtown Florence the cradle of the Renaissance. Spend the day strolling its wonderful streets and admiring the innumerable wonders before returning to Empoli the afternoon and cycling back to your accommodation in Vinci.
The trip and our services end after breakfast. If you have rented a bike with us, leave it at the accommodation in Vinci.
accommodation
7 nights in double rooms in 3* hotel, agriturismi with breakfast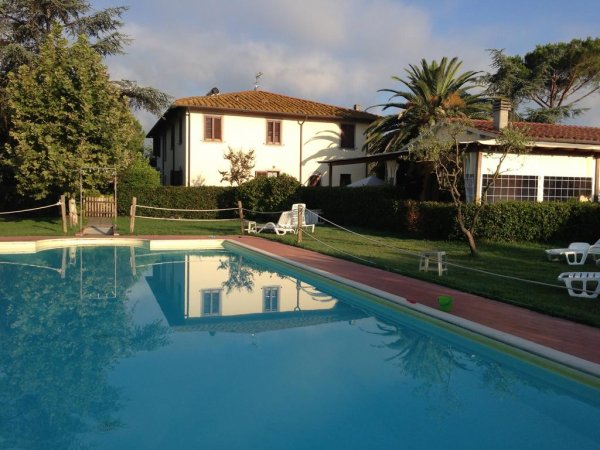 Airone Pisa Park Hotel - San Giuliano Terme (PI)
Airone Pisa Park Hotel is surrounded by countryside at 3 km only from Pisa and it offers a swimming pool and a large garden. Rooms are simple and comfortable with free Wifi, air conditioning/heating, TV, minibar. Restaurant and breakfast are normal.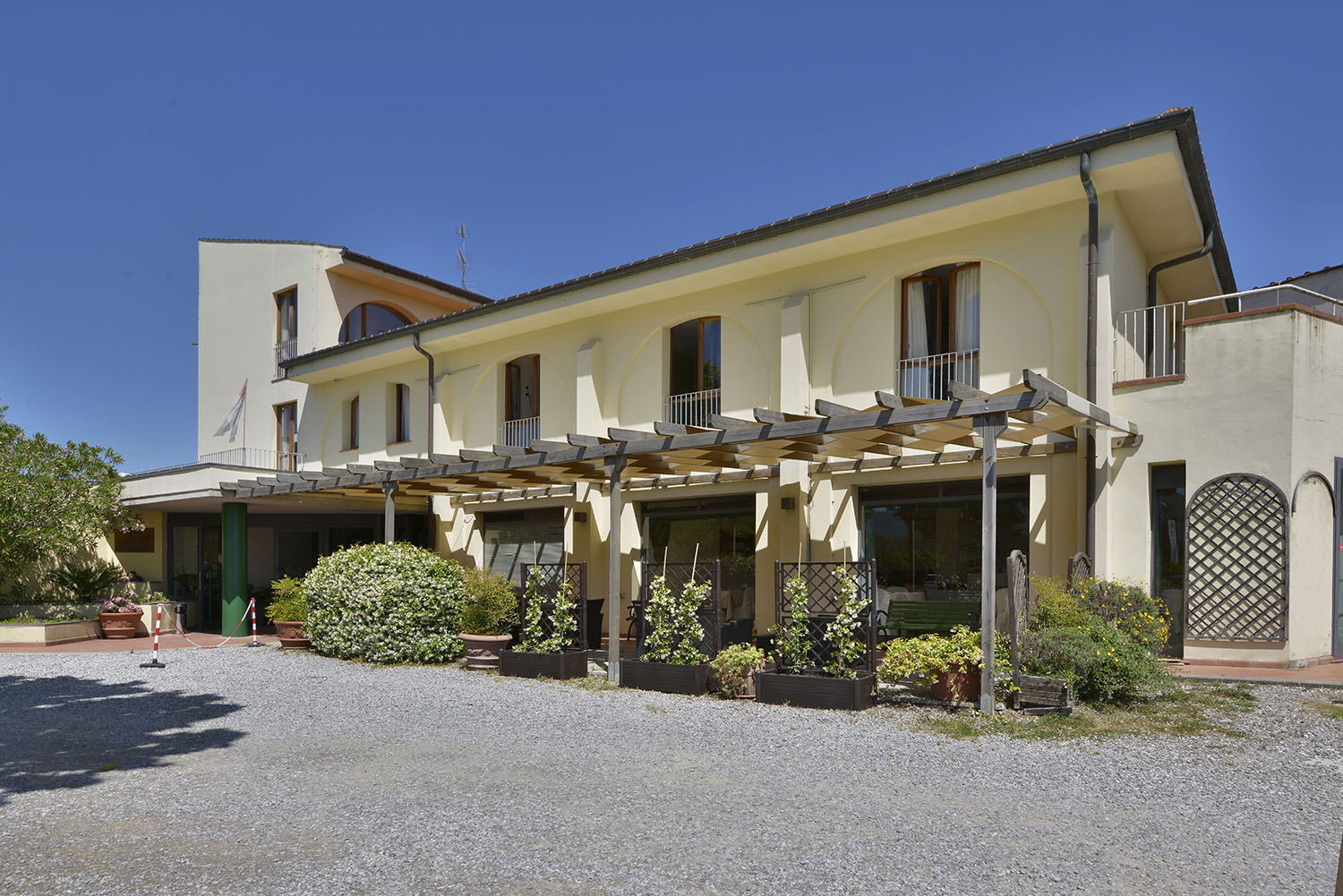 Hotel Carignano - Lucca
This Hotel is surrounded by the quiet green countryside of Lucca at only 5 km from the historic center of Lucca. It offers rooms with rustic style with air conditioning and free Wifi. Accommodations are comfortable, spacious and clean. Breakfast is good. External swimming pool.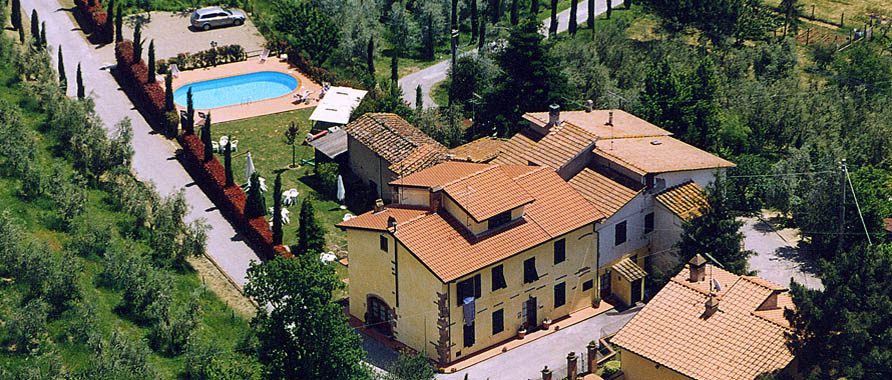 Agriturismo Il Piastrino - Vinci
Agritourism Il Piastrino is located near Vinci and it's housed in an ancient farmhouse completely renovated. Rooms are well-finished with dated furniture and TV, air conditioning/heating, free Wifi, balcony, private bathroom. The restaurant is very good. Breakfast is rich and natural.
practical info

MERIDA Crossway 300 Lady
gears: Shimano Alivio 3x8
front suspensions
brakes: disc hydraulic
frame size (female): XS, S, L
MERIDA Crossway 500 Man
gears: Shimano XT 3x9
front suspensions
V brakes
frame size (male): S, M, L, XL
Giant Ambition
gears: Shimano Alivio 3x8
front suspensions
V brakes
frame size (male): L, XL - frame size (female): L
Montana MTB
gears: Shimano SLX 3x7-8-9
front suspensions
V brakes / disc hydraulic brakes
wheel size (CHILD): 20'', 24'', 26''

From any airport, you can easily get to the closest railway station. From Pisa Centrale, trains are direct to San Giuliano Terme (Pisa). From Florence, you need to change in Pisa Centrale. From Bologna, you need to change in Florence and Pisa Centrale.
On departure, you need to reach Empoli from Vinci by bus. From Empoli train station, you can reach Florence and Pisa by direct train.

GPS tracks are available on request.
Included
What is included:
· 7 nights in double rooms in 3* hotel, agriturismi with breakfast
· Luggage transfer
· Bike theft insurance
· People and bike transfer Lucca-Altopascio and luggage to Vinci
. Vinci-Empoli transfer
· Telephone support 24 hours
· Maps and detailed itinerary
What is not included:
· Journey to the place of arrival and departure
· Lunches and dinners, except where otherwise noted
· Visits and entrance fees - tips
· possible sojourn taxes
· Anything not specified under "The price includes"
Optional Services:
These services can be added to the ones included in the base price of the tour:
· Half Board supplement
. Bike rental
· Any transfer to get to the starting point or to return from the point of arrival, which can be quoted on request.