Route
Arrival at your accommodation in La Pera. A taxi transfer from the airport or train station can be arranged.
Immerse yourself in the ambience of the Baix Empordà, or Lower Ampurdán, cycling through traditional and picturesque landscapes. Small vegetable gardens, Mediterranean woods, the Medieval village centres of Monells and Madremanya, and an interesting optional visit to the castle-museum in Pubol which Dalí dedicated to his wife, Gala. If the longer route seems a bit tough for a first day, there´s an optional shortcut.
A short climb through the woods, then on to flat terrain surrounded by Tuscany-like hilltop villages. You traverse a vast and fertile agricultural region worked long ago by the Iberians, who introduced the use of the now-characteristic cypress tree as a wind-panel. This evening, you'll have the challenge of selecting one of Peratallada's 13 inviting restaurants for dinner.
Today you cycle mainly on the flat, following gravel roads and quiet tarmac lanes through the Daro River delta. This area has vast swamps and rice fields, criss-crossed by numerous narrow irrigation channels. Again you ride by several pretty hilltop villages rising up out of the surrounding landscape. On the way, you also pass some beautiful beaches, as well as the wetlands of Les Basses d'en Coll, a nature preserve. Plan to make time to visit the Medieval villages of Fontclara and Gualta, with lovely windmills and a 16th-century 5-arch bridge.
Today you do an interesting excursion along quiet country lanes to reach Calella de Palafrugell, one of the most beautiful fishing villages on this coast. Option of taking a break for lunch at a very nice restaurant on the beach (though, unfortunately, in order to get there you have to ride through the busy town centre of Palafrugell). Optional detour to visit the lovely botanical gardens in Cap Roig before cycling back to Peratalla
Today you begin by cycling through lovely woodlands north of Peratallada. Along the way, you'll pass an ancient Iberian settlement, interesting archaeological site on a hilltop, with fabulous views of the surrounding countryside. Further northward your route takes you past the base of El Montgri massif. On the coast, you cycle past a former Greek colony and a Roman town. Then, following quiet gravel tracks through a beautiful nature reserve, you come to the pretty village of Sant Pere Pescador, where your rural hotel is located (38km).
On to Figueres, the village whose name is synonymous with that of Salvador Dalí. Visit the surrealist painter's museum, take a pleasant stroll along the town Rambla and admire the beautiful Augustine monastery just outside town. Then follow the Muga River to the medieval town of Castello d'Empuries. Later you are welcomed by the refreshing greenery of Aiguamolls de l'Emporda Natural Park, whose wetlands are home to a significant seasonal waterbird colony.
Your arrangement ends today after breakfast. Transport to Flaça train station included. An optional taxi transfer to the airport may also be booked.
accommodation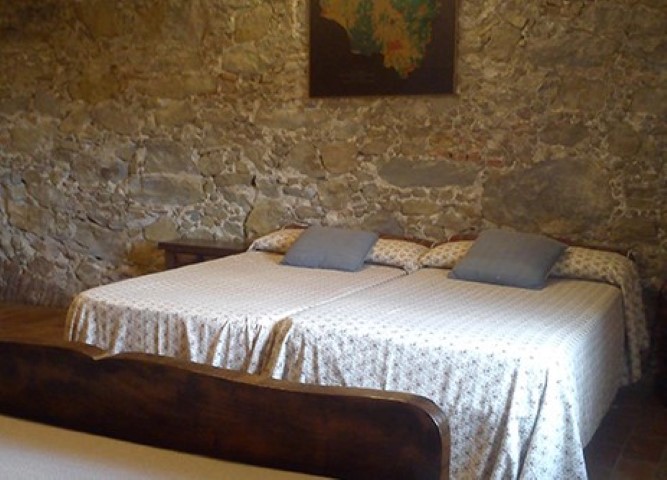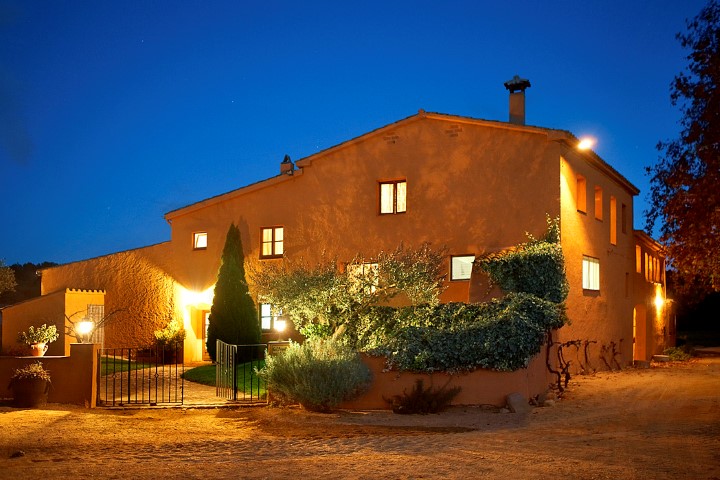 Ca l'Anguilla - Peratallada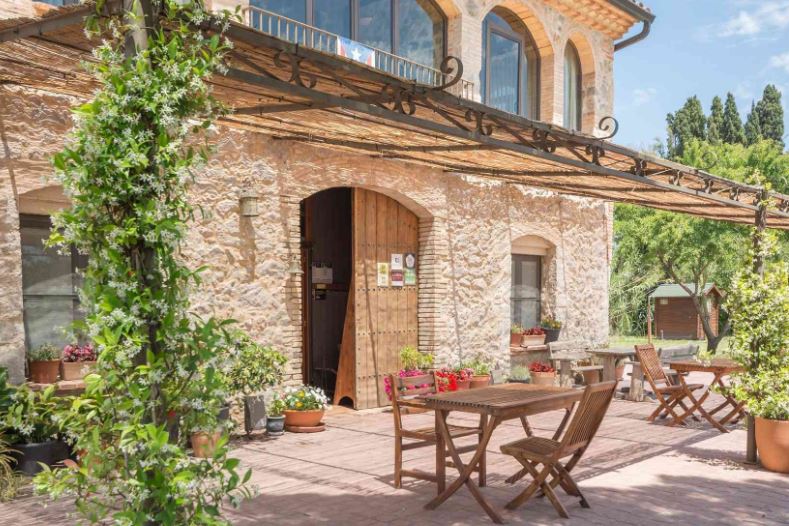 Mas del Joncar - Sant Pere Pescador
practical info
Included
What is included
· 7 Nights in double room in **/*** hotels , B&B and agriturisms with breakfast
. 2 nights
· luggage transportation from hotel to hotel
. Transfers to/from railway station on Day 1 and Day 8
· maps and detailed description of the itinerary
· Medical and luggage travel insurance
· 24h phone assistance
What is not included
· Transfers to the starting location and from the arriving location of the tour
· lunches and dinners, if not otherwise stated.
· visits and entrance fees - tips
· personal expense
· possible sojourn taxes
· everything that is not mentioned in the "What is included" section.
Optional Services
These services can be added to the ones included in the base price of the tour:
. Extra nights
· Single room supplement
· Bicycle rental
· Transfers to reach the starting location or to leave the arriving location of the tour, which will be quoted on request.